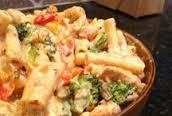 Junk to Junk
is the song that
Brandon Buckingham
sang bout he has lots of junk foods and the others tries to get them away.
Brandon Buckingham It's mine, it's mine, they all mine to eat nothing will be yours, it's all mine nothing from junk to junk.
Nathan Fernandez Get ride off them, they are not good for you, you must give them to the company other wise you'll be fat until you finished them.
Brandon Buckingham Imagine, me, the greatest man in the world! nothing will stop me from eating all of it, nothing will except it's Junk to Junk, when i don't have it, i'll be something crazy to my life, just stay away and you'll be a gooiest groups you can be
Katie Sandow Yeah, but, all our stuff are gone because of you, smarty-pantisyes
Brandon Buckingham SILENCE!! my junk to the junk re mine, i don't have to feel it anymore, because this'll be the greatest day of all me life.
Katie Sandow Just get rid of them, u have like 150, 000 of them, just put them away-
Brandon Buckingham away..???
Katie Sandow NOW!!!!
Ad blocker interference detected!
Wikia is a free-to-use site that makes money from advertising. We have a modified experience for viewers using ad blockers

Wikia is not accessible if you've made further modifications. Remove the custom ad blocker rule(s) and the page will load as expected.